SCORE SE Wisconsin Free Business Guidance
SCORE has the largest network of free volunteer small business mentors in the nation. No matter what stage your business is at SCORE has a mentor for you. Easily request a mentor to help you start, grow, or transition your business today!
Connect with SCORE SE Wisconsin
What's happening in November?
Small Business Saturday
Last year SCORE helped clients start 25,084 new small business around the country! Which local small business will you support? Shop small business and make a big impact!
View Success Stories
Giving Tuesday
#GivingTuesday is a global movement unleashing the power of radical generosity to transform communities around the world. Help our small business community thrive by contributing to SCORE.
Donate Today
Lifelong Learning Matters
Education is the key to success, that's why SCORE SE Wisconsin offers business owners a wealth of resources, including webinars and one-on-one mentoring, to continue learning as they build their businesses.
Free Business Mentoring
Whether you're just starting out, in business, or ready to sell or retire, you can get FREE, confidential business advice from expert advisors committed to helping you succeed. Our mentors are available to participate in remote mentoring sessions via phone, email, and video.
Attend a Workshop
Our Education Committee has a robust schedule of workshops & seminars to keep your small business updated and informed. We provide education on a variety of business topics, including marketing, finance, and accounting, management, and others. Live webinars, on-demand interactive courses, and recorded webinars are available online.
Business Resources
Education is the Key to Success! If you're looking for free, local business templates, guides, blogs, or other helpful tools, SCORE is your destination. Browse our resource library to get the latest in small business strategies and trends. Use the information you find in the library to grow your business knowledge.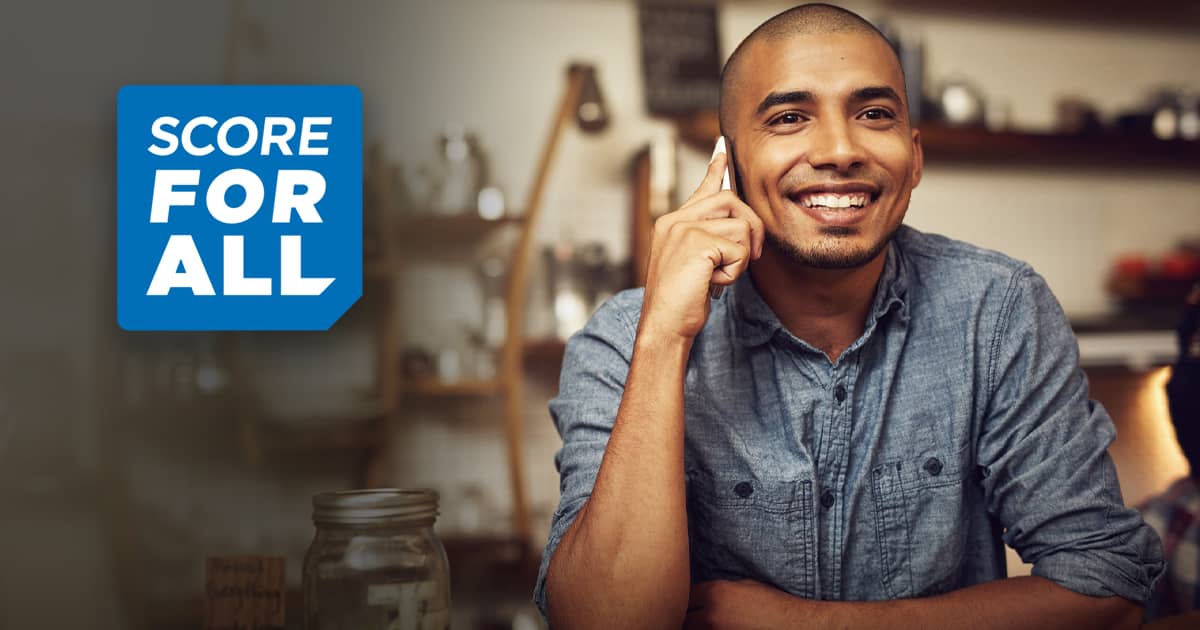 SCORE Empowers All Entrepreneurs
We believe that anyone can start and manage a successful small business. We also know that the road is harder for some than for others. Diverse backgrounds, different voices and unique needs may call for specialized resources and mentoring approaches.
SCORE is listening, recognizes these diverse needs, and provides personalized support in a wholly-inclusive platform called SCORE for All. 
Entrepreneurs Succeed with SCORE Mentors.
What is better than one very passionate, forward-thinking entrepreneur working to make a business highly successful? How about two very passionate, forward-thinking entrepreneurs working on your business ownership goals? That is what SCORE offers to all small business owners: mentors who work alongside entrepreneurs to realize their small business ownership dreams.
See how SCORE mentors have made a difference for other small business owners like you.
Milwaukee CBD Business Thrives with Startup Assistance from SCORE Mentors
Bob helped Jennifer build her business and financing plan to fund and start her new business venture.
Read Success Story
Stressed to Success
Brianna Malueg and Kathleen Fitzpatrick started a holistic massage therapy business in Shorewood, WI
Read Success Story
Providing Direction and the Confidence to Help Entrepreneurs Grow
Ted and Jill O'Leske broaden and progress their business capabilities to take their childhood education center to the next level.
Read Success Story